Funtime!
Dear Kids,
Welcome to your special area on this page!
We have a wide and colourful mixture of crafting ideas, games, stories and much more for you!
So have fun and enjoy!
Your Editorial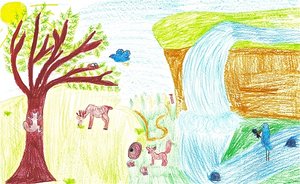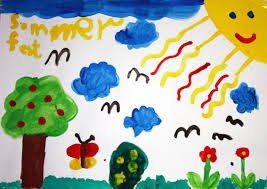 Do you like listening to music? Enjoy listening to a nice song here! Have fun!
Colour in!
Summer is here! Get your pencils ready!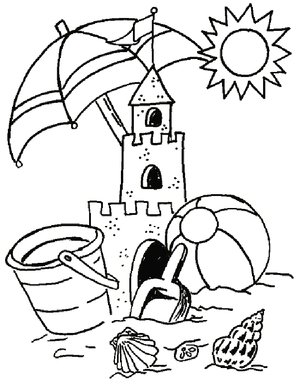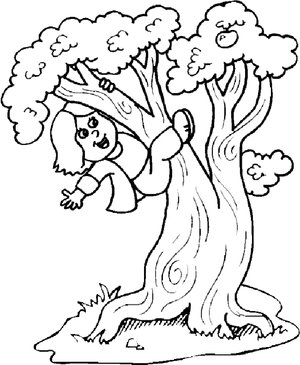 Treat
That you feel fit in summer time, we have this nice yum­my drink for you.
You need:
orange juice
1 orange slice and 1 lemon slice
raspberry syrup
ice cubes
Fill the cold orange juice in a tall glass. Add the raspberry syrup slowly and carefully. The syrup sinks down to the bottom of the glass and creates the colours of a sunrise. Last step is to decorate your drink with the orange and lemon slices and put the ice cubes in there too. Take a straw - ready! En­joy the drink with your friends!
Time For A Story
Do you like listening to and reading stories? There are lots and lots of great stories here for you to watch and listen to, for example the story of Milo, Daisy and the white rabbit.

Not in the mood of playing outside? – Then why not listening to one of these Audio Stories, e.g of "Bertie the frog princess":
You like listening to stories? Enjoy listening to the lion and the mouse.

Or do you like watching a nice summer story?
Do you like colouring? Here you can colour a nice summer mandala. Have fun!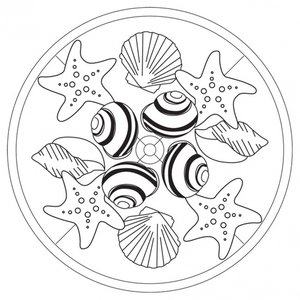 Toys
Do you like to craft your own toys? That's what you need for your colour­ful fan.
You need:
Colored pencils
col­ored pa­per
scis­sors
glue
cardboard
felt
First step is to draw the form of the fan on the cardboard (picture). Then you cut out the form and take it as a model for you colored paper where you have to paint it on again twice and cut these forms out as well. Now you have three times the same form. With the felt you can handicraft the grip of you fan. Now you have to put your forms together with the glue: in the front and in the back of the cardboard you have to put the colored paper and on top the felt for the grip. Now with the colored pencils you can draw again different motifs on your fan – now you are ready with your colourful fan for the warm summer days!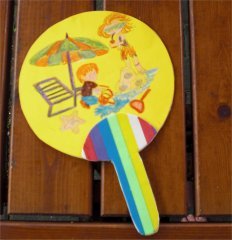 How fast can you say these tongue twisters?
She sells seashells on the seashore.
Flash message, flash message.
Mix a box of mixed biscuits with a boxed biscuit mixer.
Lovely lemon liniment.
Six thick thistle sticks. Six thick thistle sticks.
Three free throws. The instinct of an extinct insect stinks.
Which wristwatches are Swiss wristwatches?
Peter Piper picked a peck of pickled peppers. A peck of pickled peppers Peter Piper picked. If Peter Piper picked a peck of pickled peppers, where´s the peck of pickled peppers Peter Piper picked?
One-One was a racehorse. Two-Two was one, too. When One-One won one race, Two-Two won one, too.