Our goals for your children
- Languages for Children would like to contribute to improving your children's chances and prospects in an enlarging Europe. Language competency will help to ease their entry into professional life in a globalised world.
By means of the method the children gain access to a new language in a playful and natural manner. Thus, a positive relationship to the new language is already established for the children at a very early stage - no sign of learning difficulties and learning stress. The casual relationship of our playinstructors to the children in connection with our continuously updated and exciting teaching materials reinforces this as well. As a result, children will have more time to devote to other learning tasks.
Your children will furthermore become more independent and self-reliant since they will have considerably more possibilities to continue their education - thanks to their early acquisition of foreign languages.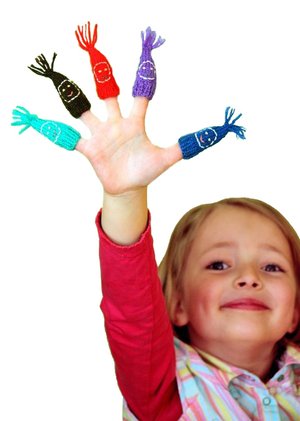 The future is multilingual
Children who grow up bilingually are not aware of the effort that accompanies the learning of a new language. If one learns a language at a later age, one needs to muster a lot of time and energy. Small children in contrast soak up all information like a sponge. They learn much easier than older children. We want to enable children who don't have the possibility of growing up bilingually at home to enjoy the advantages of early language acquisition and to also offer them the chance of learning a second language.