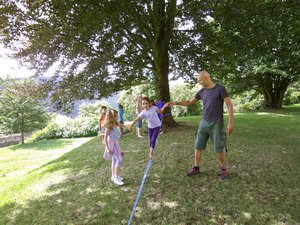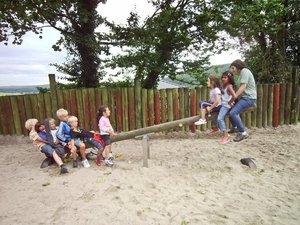 Please have a look at the picutres of our camps camps last year, also the sports part!

Our Supervisors
The children are supervised round the clock by our pedagogically trained playinstructors. Due to the low supervisor ratio only eight children at the most are cared for by one person. The small groups are supervised according to age.
As in our language play lessons our instructors speak the foreign language with the children at camp, but can of course also solve any arising problems in German.
In addition they have extensive pedagogical experience, have conducted our language play lessons for several years, and have gained additional experience in supervising children's trips.